Services
Personal service and
exceptional professionalism
It's our mission to make
your sale a success
Immo Brown is your property agent in Knokke, Het Zoute, and Duinbergen. We are your specialist for the sale and letting of luxury property. In our portfolio you will find both renovated properties and properties for renovation as well newly built gems. The managers are a property duo who are firmly in charge and rely on the support of a team of seasoned professionals for every sale or letting.
You can rely on our professionalism and dedication for a flawless transaction. We will present your property to our exceptional network in Belgium and abroad. We have invested in targeted advertising and the right business connections for many years.
We are your ideal property agents for Knokke and Het Zoute: dedicated, customer-friendly, and thoroughly professional. A personal service and expertise are paramount. Your sales file is put together according to the ethics of the property agent, and you can rely on a rock-solid team and a powerful network.
Are you looking to purchase or rent an exclusive home, apartment, or villa in Knokke, Het Zoute, or Duinbergen? Or perhaps you are after a property in the middle of the countryside or right in the heart of our coastal city? Contact your established partners for luxury real estate in the region: Immo Brown.
The Brown Paper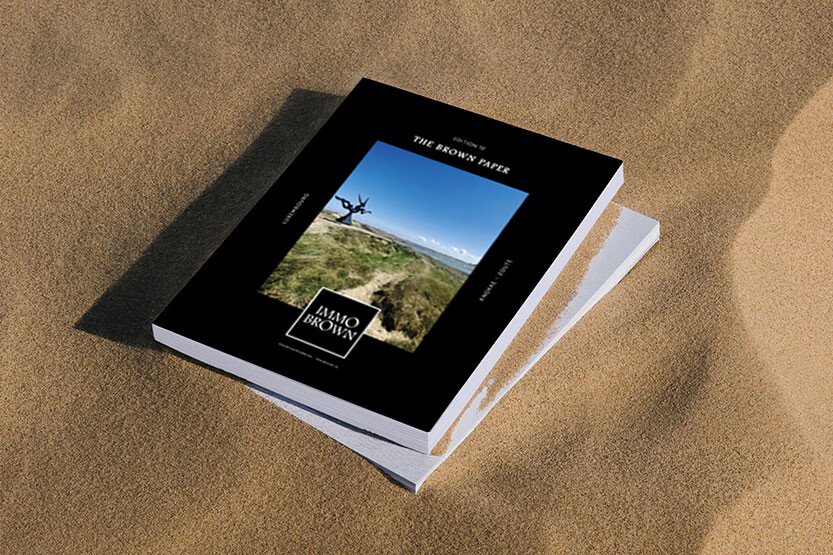 Brown Paper 12
Discover our latest edition of The Brown Paper. An overview of our offer of villas, flats and (new build) projects for sale in Knokke (le Zoute) and surroundings.
Click here
Recently sold
by Immo Brown
Loading